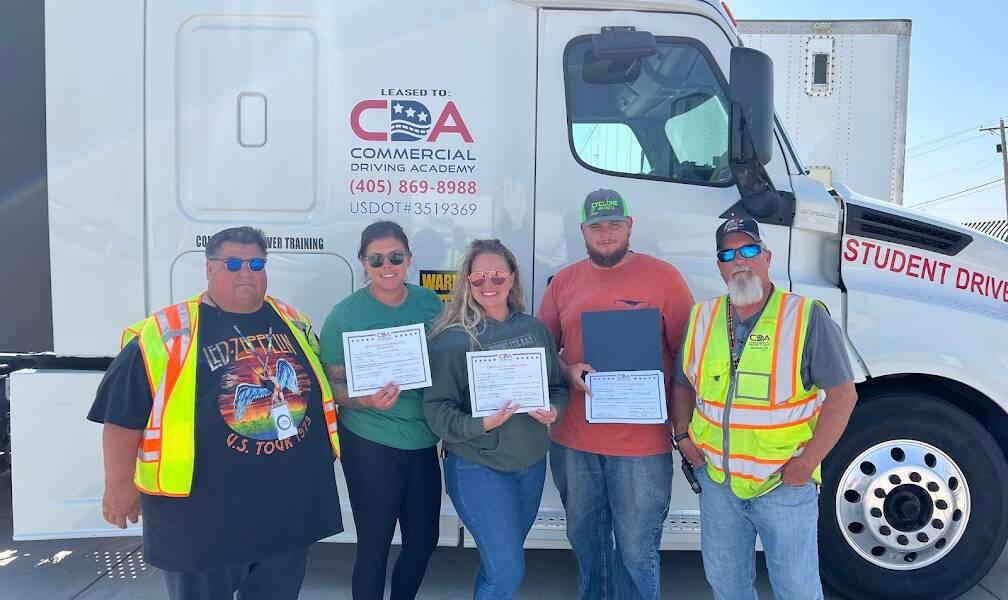 Being an owner operator means being your own boss. In this post, we will talk about becoming a successful owner operator and what is required for that. Subscribe to our blog to get insightful articles regularly.
How to Become an Owner Operator With no Experience
To start with, you need to get a CDL and all the necessary permits to be allowed to work as an independent contractor. Many shipping companies partner with CDL schools providing free schooling in exchange for a contract with them for a year. This way you get your license and at least one year of driving experience. It will help you decide whether you want to continue working in this business or what kind of freight you prefer working with.
Becoming an owner operator takes time, resources, patience, and determination. In the process, you will become an independent driver who decides when, where, and whom  to work with. You can absolutely become an owner operator without experience. However, it won't be as rewarding from the start. Big profits will come when you establish a network of connections with other businesses and companies who will be supplying you with loads. Experienced specialists always have higher income in any business; you should remember that.
You can start small. If you haven't worked in logistics before, there is no need to spend your fortune on a semi-truck. Buy or lease a smaller box truck or a van. Try working on small local routes that don't require interstate runs. Then, if your business is going well, you can consider buying a bigger vehicle and taking long hauls.
What Permits are Needed for Owner Operator
Being an owner operator is basically owning a small business. To run it smoothly, you are required to have permits and other documents in place. If you want to work around the country, you should know that each state has different laws regarding trucking, and you need to have their permittances. Here is the list of what you need to have:
1. CDL. A commercial driver's license is the main requirement for owner operators. Depending on the class (A, B, or C), you will be allowed to operate certain types of vehicles.
2. Federal DOT and Motor Carrier Authority Numbers. These two allow you to haul cargo inside the US. DOT tracks your safety record and compliance with regulations. Authority or MC defines what kind of business you run and which type of freight you are hauling. If you work with a transportation company you can run under their authority.
3. Unified Carrier Registration (UCR). It verifies your insurance coverage in every state that you work in. To get one, you need to have USDOT and MC numbers.
4. International Registration Plan (IRP) Tag. It is a license plate that allows you to operate in any US state and most of the Canadian provinces. It will require you to pay an annual fee to renew it.
5. Heavy Use Tax Regulations. You only need this one if your vehicle weighs 55,000 lbs or more. This tax is paid annually through a 2290 tax form.
6. International Fuel Tax Agreement (IFTA) Decal. It gives your business a single fuel license. You need it to pay a fuel tax once in a quarter.
7. BOC-3 Form. This form allows you to legally operate on interstate routes.
8. Standard Carrier Alpha Code (SCAC). If you plan to work big and work with military, government, international, or intermodal loads, you will need this code.
How to Get Started in Owner Operator Trucking
Starting as a newbie can be challenging in the beginning, but the transportation industry offers a plethora of possibilities for owner operators. You can start by looking for cargo on load boards and offering your services there. Ask local businesses whether they need assistance with shipping cargo. Also, you can stick to a trucking company. This way you won't bother looking for loads, as the company will give them to you.
How to Become a Successful Owner Operator
A road to success will take some time. You need to earn experience and build connections with companies and businesses that might require your services. More satisfied clients mean a better reputation, better offers, and income.
Expanding your business and buying more trucks can also be beneficial to your business. As a fleet owner, you can either hire drivers or lease these trucks to other companies.
Either way, if you enjoy working in logistics and are satisfied with your income, it means that you have already succeeded.