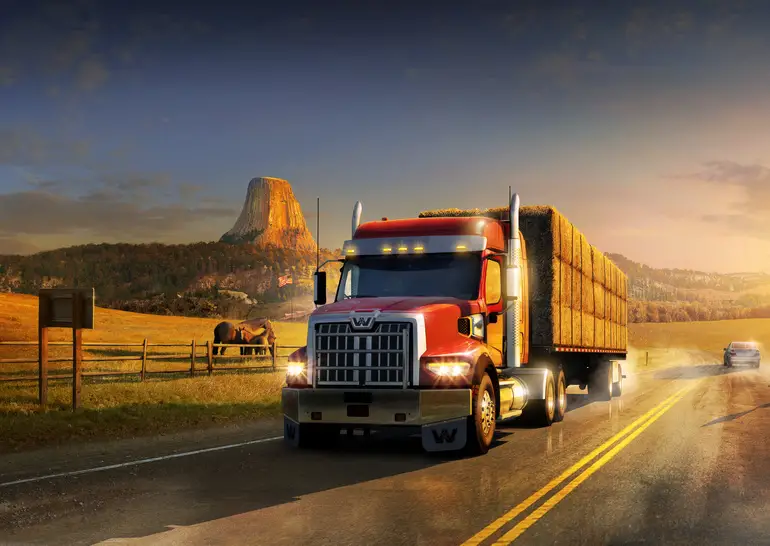 Truck drivers have the luxury of typically being paid per mile, rather than being paid a set salary. Per-mile pay means great earning potential for drivers, as detours and unexpected re-routes often happen, which can be included in the overall route pay. Drivers that get paid per mile generally earn more yearly than drivers that are paid on salary. According to the Bureau of Labor Statistics, most companies pay somewhere between $0.27 and $0.40 per mile. In 2020, this came out to around $22.66 per hour and $47,130 per year. 
Supply and demand within the market pushes carriers to increase the base amount offered to truck drivers to compete with different companies. Depending on the class of license you hold and the length of your route, you have an even higher earning -potential. For example, if you have the extra class to drive a Hazmat truck, the median pay is $28 per hour and $57,530 per year. Drivers with a Class A CDL, on average drive between 2,000 and 3,000 miles per week. If you're being paid by the mile, this will typically come out to $750-$1000 per week, depending on the mileage rate offered by your carrier. 
How to make even more:
Many carriers offer bonuses for various reasons to their drivers that qualify. With the current demand in the market, companies are frequently offering sign-on bonuses to attract new drivers. If you are typically a safe driver that practices fuel efficiency, most carriers will reward you for that behavior with a Safety Pay and a Fuel-efficiency bonus. As the demand grows, drivers will find themselves with the ability to have an even greater earning potential. 
Based on what type of truck driver you desire to be, your maximum earning potential may vary. On average, during orientation and training, pay ranges from $400-$600 per week for the first month. For solo truck drivers, maximum yearly earning potential is around $50,000 per year. Team drivers on average have a maximum earning potential between $100,000 and $150,000 per year. Dedicated Truck Drivers earn between $50,000 and $65,000 yearly, depending on the specific carrier they work with. Maximum earning potential in the United States is earned by professional truck drivers that become Owner-Operators. On average, owner-operators earn over $100,000 per year.