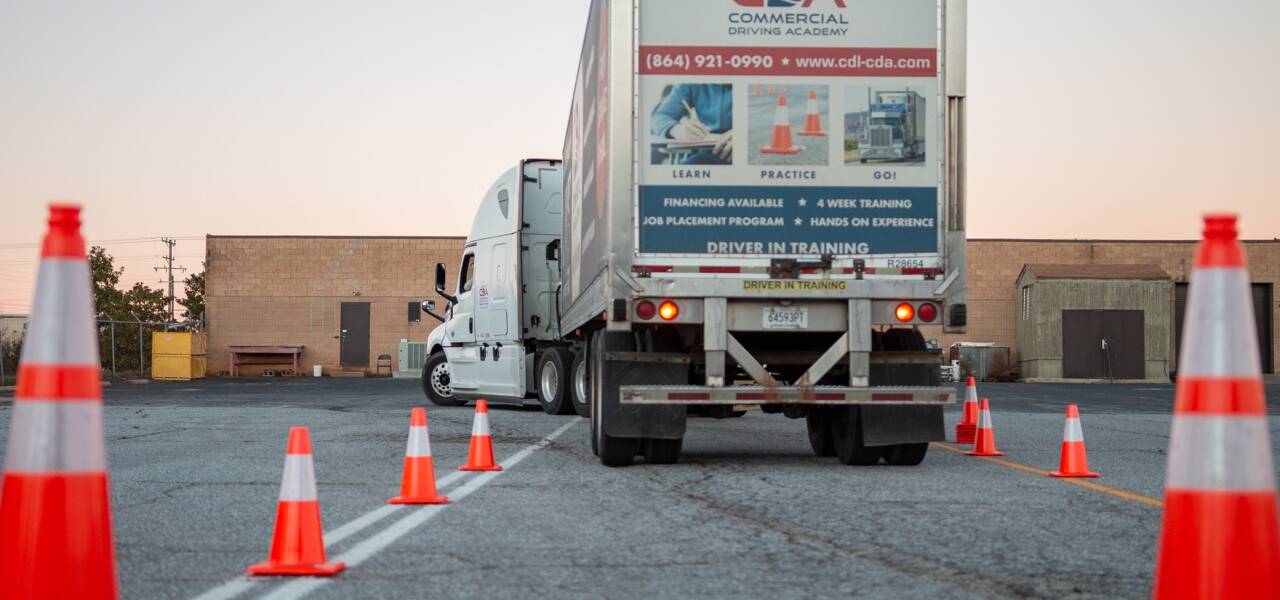 Are you an Oklahoma and want to begin your journey in the trucking industry? We have prepared a beginner's guide and added all the essential information you should know. Feel free to contact us regarding any questions about getting your CDL in Oklahoma.
How to Become a Truck Driver in Oklahoma
The fastest way to become a truck driver in Oklahoma is to attend a trucking school. Candidates in Oklahoma must be at least 18 years old (21 for interstate), pass a vision test, and possess a current medical certificate to receive a CDL. After that, candidates must clear a written knowledge and skills test that includes an on-road driving test, a basic control test, and a pre-trip vehicle inspection. 
Additional endorsements can be required based on the vehicle type you want to drive – such as one with air brakes, a tanker, a double- or triple-trailer vehicle, or a passenger or school bus. A Transportation Security Administration (TSA) background check is also necessary to carry hazardous products (Hazmat).
CDL and Non-CDL Driver's
The trucking industry offers plenty of possibilities for truckers. There are even jobs that don't require you to have a CDL. However, they might not be that rewarding or plentiful and don't offer journeys across the country.
CDL opens more possibilities for a driver. From various vehicles and freights to work with to different routes and destinations across the US and other countries.
CDL Classes
There are three CDL classes available in the US:
Class A – Permits you to drive any set of cars with a combined Gross Combination Weight Rating (GCWR) of more than 26,000 pounds and a Gross Vehicle Weight Rating (GVWR) of more than 10,000 pounds when towing another vehicle.
Class B – Consists of single or dual-axle vehicles with GVWR greater than 26,000 pounds. The weight of the vehicle being dragged cannot exceed 10,000 pounds.
Class C – Any vehicle or set of vehicles that are intended to carry 16 or more passengers, including the driver, or that is used to transport hazardous items.
In addition to the license itself, a future trucker can get a CDL endorsement that allows them to carry certain freights or operate certain vehicles. The endorsements are:
– T – Double/Triple Trailers
– P – Passenger Vehicles
– N – Tank Vehicles
– H – Hazardous Materials (requires background TSA check)
– X – Combination of Hazardous Materials and Tank Vehicle
– S – School Bus
How to Become a CDL Driver
As we mentioned, the optimal way to obtain a CDL is to graduate from a trucking school. It takes about four weeks to complete the course and get your license. Fortunately, truck driving school is not that difficult if you put in the effort. Every day, hundreds of individuals complete it successfully. Road rules and regulations and safety instructions are covered in the training program's standard classroom. You will, however, be behind the wheel a lot. You'll learn every aspect of it, including how to operate the controls and drive it. You will learn how to maneuver a big vehicle through traffic and into small areas, park it, and – most importantly – drive confidently.
Learning how to load and unload a truck properly is necessary to safeguard the cargo and other traffic users is essential. You'll also examine a truck before every journey. You'll learn how to handle various freights. You might be delivering hazardous material, so you'll need to understand safe handling procedures.
CDL Requirements
In the state of Oklahoma, the requirements for getting a CDL are the following:
– Must meet requirements for an Oklahoma Driver's License
– Certify that you agree with state motor carrier safety regulations
– Have a valid Medical Examiner's Certificate
– Have proof of identity
– Have proof of Oklahoma residency
– Have a Social security number
CDL Knowledge Test
The CDL Permit Written Test has 50 questions and covers general knowledge of Oklahoma and Federal driving regulations, cargo, regulations, trucks, and other topics. To pass the test, the participant must score at least 80%. To study, you can use multiple online tests that are free and available for everyone.
Road Skills Test
The driving test combines a vehicle inspection check, basic control skills test, and the road skill test. You need to show your examiner that you can inspect your vehicle and explain each step. Control and road skill tests will prove that you can perform basic actions like pulling backward and forward, rotating a truck in a specific area, navigating a truck, and performing maneuvers generally expected from a truck driver.
At CDL CDA, we've developed a thorough training plan and use our connections with leading trucking carrier businesses to get you in the industry when you graduate. You may be confident that we care about you becoming a skillful trucker as much as you do.