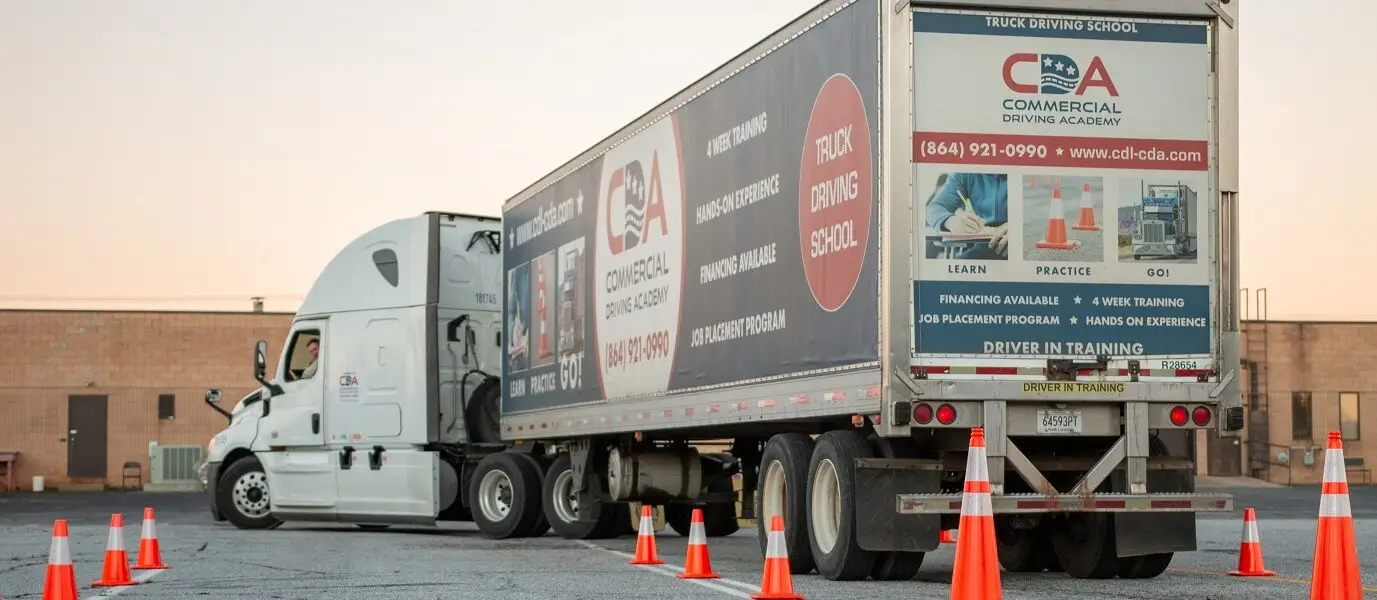 Obtaining a Class A Commercial Driver's License requires just a few steps. While the exact requirements may vary from state to state, the overall process is similar across the United States. Below we will walk you through the quick and easy steps required for you to obtain a Class A Commercial Driver's License. 
What Is a Class A Commercial Driver's License?
The class A Commercial Driver's License gives license holders the ability to drive vehicles weighing 26,001 or more pounds. Class A CDL holders are permitted to operate vehicles such as tractor-trailers, livestock carriers, tank vehicles, truck and trailer combos, tractor-trailer buses, and semi-trucks with flatbed trailers. 
Get a Commercial Learner's Permit
Before you can study and test for a Class A Commercial Driver's License, you are required to obtain a Commercial Learner's Permit. This permit allows you to drive on public roads with a certified CDL holder in the vehicle with you. There are three requirements for obtaining a CLP: Be at least 18 years of age, possess a non-commercial driver's license in your state of residency, and provide proof of citizenship or lawful residency. 
To obtain a CLP, you must first receive a DOT physical and obtain a DOT medical card that states you are fit to drive with a CDL. After you've completed your DOT physical and received your medical card, you must take the physical form plus your medical card with you to the DMV when applying for your Class A CDL Permit. 
Passing the written exam to obtain your Class A CDL will require you to study different sections to be prepared. It is recommended that you study the general knowledge, air brakes, combination vehicles, and tanker endorsement sections before you go to the DMV to take your Commercial Learner's Permit exam. There are many study guides and practice tests available online to help you study. 
Add CDL Endorsements 
There are many different endorsements that can be added to your Commercial Driver's License that will allow you to drive certain vehicles and haul specific goods. The H endorsement allows the CDL holder to drive a vehicle that is hauling Hazmat materials. The N endorsement allows drivers to operate a tanker vehicle. The P endorsement allows drivers the ability to operate a passenger vehicle with 16 or more people. The S endorsement is the secondary endorsement, in addition to the P endorsement, that is required for drivers to operate a school bus. The T endorsement allows drivers to operate a double or triple trailer. Lastly, the X endorsement allows drivers to operate a tank vehicle that is hauling hazmat materials. 
Take the skills test
You must possess a Commercial Learner's Permit for 14 days before you are able to take the skills test for your Class A Commercial Driver's License. While not required in all states, some states do require permit holders to receive official training before taking the skills portion of their Commercial Driver's License exam.  
 There are three portions of the skills exam that you must pass to receive your CDL. The three tests include the Vehicle Inspection Test, the Basic Controls Test, and the Road Test. The Vehicle Inspection portion of the skills test will ensure you understand both what to inspect and how to inspect the vehicle before each trip. The basic controls portion of the exam will require you to maneuver the vehicle forwards, backwards, and through turns. The final road test will require you to be monitored through various traffic situations, right and left turns, and railroad crossings. 
Skills tests can be taken at Privately licensed CDL schools or third party testing sites. The cost of obtaining your Class A Commercial Driver's License can range anywhere from $1,000 to $10,000 depending on if your training comes from a public or private institution. 
Receive CDL from the DMV
After successfully passing the skills portion of your CDL exam, your local Department of Motor Vehicles will issue your Class A Commercial Driver's License and you will be ready to begin your career in the trucking industry.