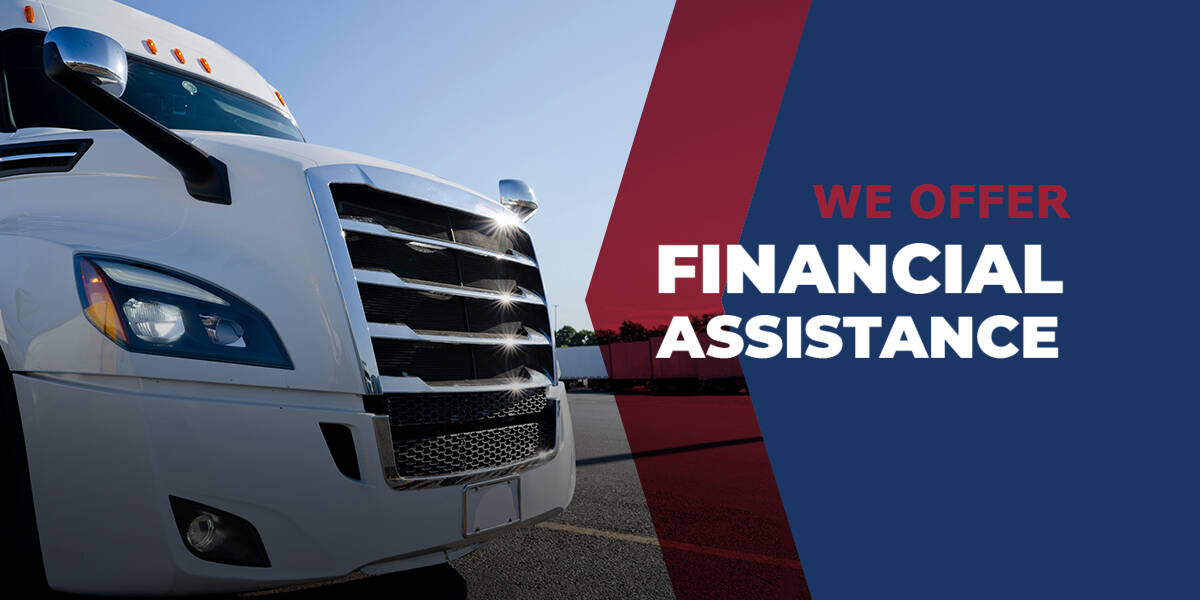 Planning your career in trucking? Free CDL courses can help you get the required license and basic experience. Check out our post to see how this system works.
How to Get CDL License for Free
To begin your career as a company truck driver or owner-operator, you will need a valid CDL. There are plenty of courses and schools with a thorough approach for each CDL category; class A or class B. Most carriers aim at the A category that allows them to operate a big vehicle with a GVWR of 26,001 lbs or more trucks and have OTR experience. 
If you are young or don't have enough savings to start a brand new career, attending CDL school might not be affordable. That's why some trucking companies offer company sponsored CDL training for future truckers. There are some pros and cons to it, but if your financial status doesn't allow you to take a paid course, it will be a great option to achieve your CDL goal.
How to get your CDL license for free? The scheme process is pretty simple. You choose the company or school that fits your needs and apply for their course. Depending on the chosen CDL class, you will spend about four weeks learning how to operate a vehicle. Road skills test and knowledge test are required.
To be able to attend the classes you will need:
– Valid driver's license
– Clean driving record
– Clean criminal background check
– DOT physical test
– DOT drug test
– Be at least 21 years old
After finishing the program, you will have a job with the company that paid for your tuition. If you are wanting to leave the company that sponsored your tuition for a CDL, you can repay the tuition cost and find another job that works better for you  After you finish the program, in most cases, you are required to work for a company that paid for your training. That's how to get CDL license for free. You can quit and work for any company you like, or become an independent contractor and work for yourself only
How Does Free CDL Training Actually Work?
Paid CDL training, also known as company-sponsored CDL training, is exactly what it is. You get in touch with a carrier and tell them you want to learn how to drive a truck. If they are interested in you working for them, they will sponsor your training.
Several of the nation's largest trucking companies run their own driver training schools. They teach candidates how to operate a big truck, help them obtain their CDL, and then give them a place inside their fleet.
Is Free CDL License actually free?
Depends on the company you've decided to cooperate with. Some CDL training programs sponsored by trucking companies offer a plan where the company deducts the training charge from the driver's monthly pay. Other carriers reimburse the training fee if the driver stays with the company for a long time.
Note that even when you are taking a training program from a big carrier, you will almost always be required to stay with them for at least a year after the training is done. This is how they can reap the benefits of the training they provided you with while also compensating for their investment in you.
Regrettably, that year of your commitment to the company may be underpaid. They sometimes do not compensate their senior drivers well, either. After you gain your skills, working for a smaller company might be a smart idea. In the trucking industry, it's all about the driving experience.
For the first year or two with the trucking company, you may not be the one who decides where to run and what to haul. So you must be ready for challenges.
The Things You Need to Check Before Signing the Contract
Checking the details before signing up for a training program is vital. This is what you need to check:
– Details about training repayment, work, and how much you will be paid (if the case).
– Your financial obligations should be in writing. It is a legal contract after all.
– Speak with drivers that graduated from this program and learn about their experiences.
– Find out the specialization of the company and what is their working coverage.
– What kind of freight do they haul?
– Do they work on long-haul (OTR) routes? Or just a specific region/state?
– Do they have team drivers?
This information is crucial and can help you to make the right choice. Stick with the company that specializes in the type of freight you want to work with. Otherwise, you can be dissatisfied with your choice, and the training will be more challenging. If you're going to work for them, you might as well do something that makes you happy.