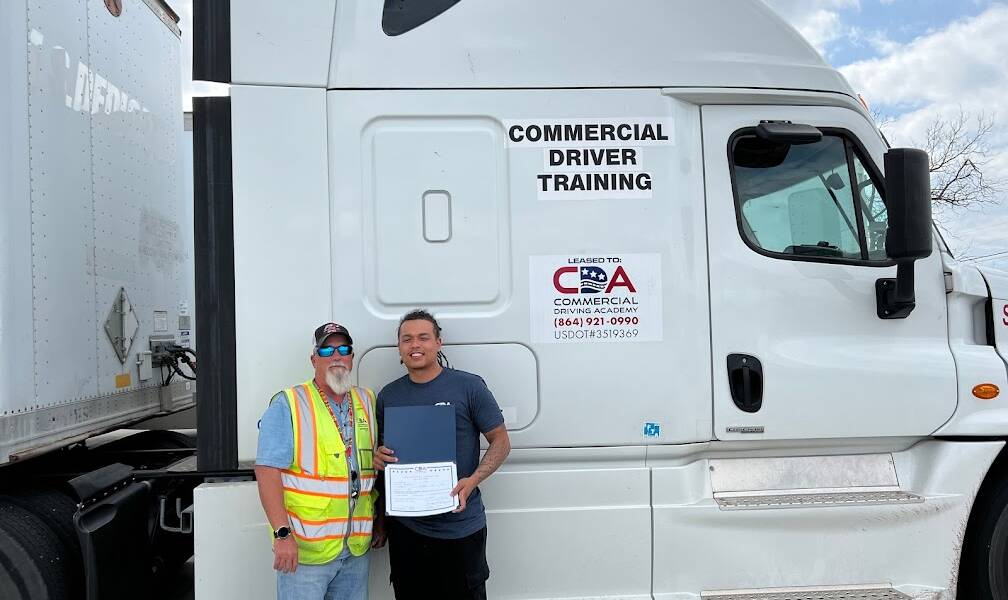 Starting something new is always challenging. To become a trucker, you need to meet lots of requirements and pass multiple tests. But is it that hard? We are talking about it in our post.
How Hard is Truck Driving School
If you are planning to start a new journey in the trucking industry, graduating from a trucking school is the first milestone. But you may wonder if it is hard to go back to school and learn something new. Will you manage to remember all the new information? Will you manage to pass the test? Will you manage to operate a big truck?
Luckily, truck driving school is not that hard if you put an effort into it. Hundreds of people successfully go through it every day. Standard classroom in training program includes safety instructions, road rules, and regulations. You will, however, spend a lot of time behind the wheel. You'll learn everything about it, from the controls to how to drive it. The training will teach you how to drive a large rig in traffic and in tight spaces, how to park it, and, most significantly, how to feel confident behind the wheel.
Learning all the crucial things a trucker should know is important. You'll learn how to inspect a truck before each trip and how to load and unload it correctly to protect the cargo and other road users. You'll also learn how to work with various freights. You may be delivering dangerous products, and you'll need to know how to handle them safely.
Choosing a truck driving school is up to you. It all depends on your existing experience, budget, and preferences. Usually, the training program lasts for four to six weeks, where you learn documentation and necessary road operations. Upon completion of the course, you will be eligible to take the CDL Skills test. After passing it, you will be a certified truck driver with a CDL.
It's actually quite simple to enroll in truck driving school. The majority of people can apply if they meet the specified requirements:
– You must be at least 18 or 21 years old (Depending on your state of residence)
– Must have Work Permit.
– GED or high school diploma (Required by most trucking schools but there are exceptions.)
– Clean driving record.
The cost of a trucking course varies. Some driving schools might cost anything between $4,500 and $8,500. Unlike college, truck driving schools charge for the entire curriculum rather than semester by semester.
Why do you need to go to the trucking school:
– Multiple hiring opportunities, especially with driver shortage going on.
– With new regulations, if you receive a permit after 02/07/2022, you are required by the FMCSA to attend a certified training school.
– You can attend company-paid courses and get hired right after.
– You can open your own trucking business.
– You can add a logistic component to your existing business.
So how hard is CDL training? It is the first big step toward building a truck driving career. It is a serious industry and your goal should not be "just to pass". You need to apply hard work and lots of effort, but you are not required to do so alone. Commercial Driving Academy offers a four-week course that will lead you through the entire process, from studying for the written exam to developing real trucker skills.